Hausmann Industries, a division of Dynatronics Corporation, has provided quality healthcare products for more than 65 years. Now with an expanded Quick-Ship program that covers close to 75% of our product line, shipping items in 1, 3, 5 or 10 day lead times. We have a dynamic group of Customer Service and Sales Representatives to help serve you better along with several Social Media platforms including Twitter, Facebook, LinkedIn and YouTube to help keep your finger on the pulse of Hausmann Industries. Our goal is to "Make It Easy" to do business with Hausmann.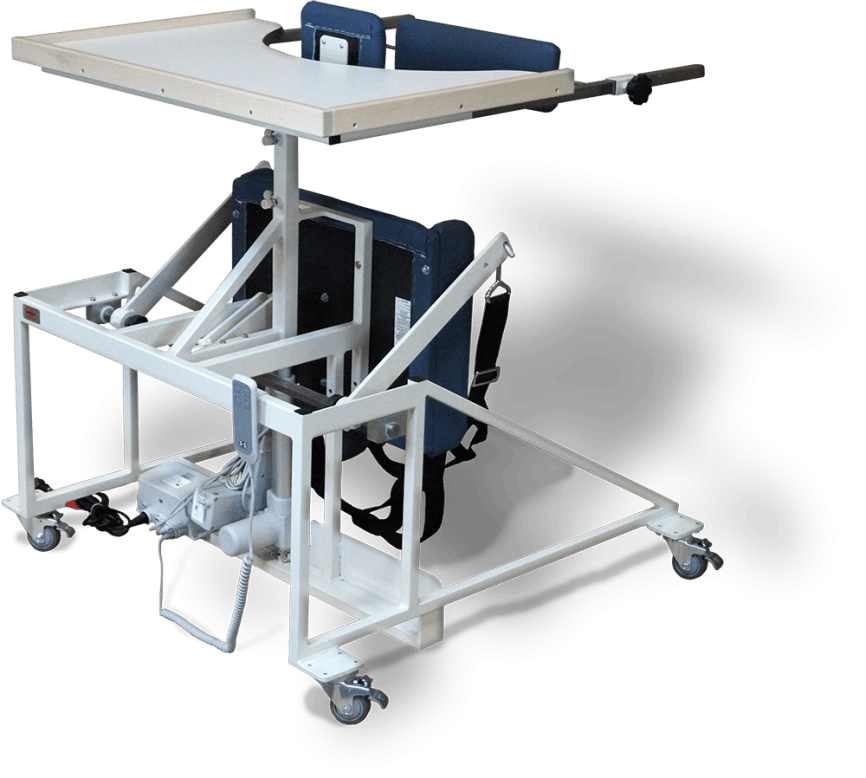 Hausmann Launched Another New Table!
The Bariatric Electric Stand-In Table with Patient Lift ("Hausmann Model 6177") is a motorized variable-height stand-in table with the ability to lift a 500-pound patient from a sitting position to a standing position.